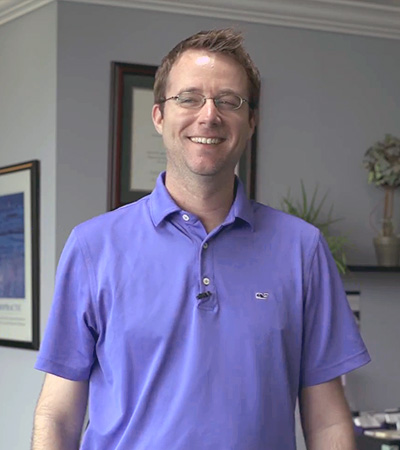 Dr. Matt Kelly
Dr. Matthew T. Kelly, or "Dr. Matt" as he is known, is a native of southwestern Ohio, specifically Hamilton. Dr. Kelly matriculated from the Atlanta area where he attended chiropractic school at Life University. Before deciding to become a chiropractor, Dr. Kelly attended The University of Cincinnati where he was a Biology major. It was a long career in athletics, particularly baseball, and it's associated injuries that led him to become a chiropractor.
While earning his Doctor of Chiropractic, Dr. Kelly sought further knowledge of sports injuries in the areas of correction, rehabilitation, and prevention to obtain a Master of Science in Sports Injury Management. The knowledge of rehabilitation that he learned allowed him to broaden his approach to health care when treating patients. The degree also allowed Dr. Kelly to train and rehab some of the finest athletes in the Atlanta and Cincinnati area.
Prior to joining Elite, Dr. Kelly had the privilege of helping run one of the most successful chiropractic practices in the Northern Kentucky area for the better part of a decade. He has a beautiful wife, Megan who is a teacher, and two wonderful kids, Mattox and Emmersen (Emme) all of whom have been under chiropractic care. Dr. Kelly's children have been under his care since only a couple of hours old. He is glad to come home to the Buckeye State and join the Elite team.
Dr. Kelly offers numerous chiropractic techniques to treat conditions such as low back pain, neck pain, headaches, migraines, whiplash, prenatal, pediatric care and sciatica among other things. Dr. Kelly also believes in chiropractic care for preventative measures for an optimum functioning nervous system. He strives to serve as many families, pediatric to geriatric, with top-notch quality chiropractic care.
Since joining Elite Chiropractic, Dr. Kelly has been able to help many people by offering a variety of services. He feels that chiropractic care, in combination with rehabilitation, massage, and exercise can help anyone perform better in all aspects of life. He sees everyone, young and old, as athletes in the sport of life and is excited to serve the people of Mason, Maineville, Lebanon and the Kings area. Dr. Kelly will continue to strive to make Elite Chiropractic the best place for your conservative health care.
Please contact Dr. Matt if you have questions about chiropractic, sports injuries, massage or rehabilitation.
To reach Dr. Kelly, email him at drmattkelly@gmail.com