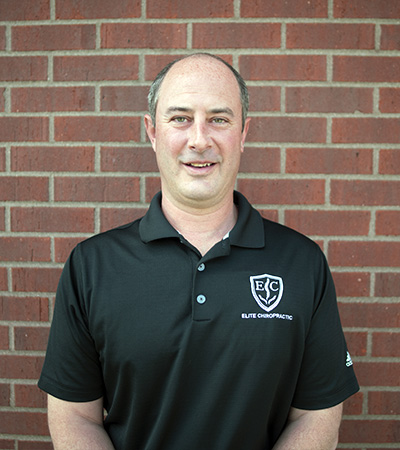 Dr. Jeff Bird
Dr. Jeff Bird attended Spring Hill College where he received his Bachelor of Science in Biology/Pre-Med from 1993-1997.  His Doctorate of Chiropractic was completed at The National College of Chiropractic from 1997-2001, where he also received a Bachelor of Science in human biology.
Dr. Bird believes in comprehensive conservative therapy to relieve pain, restore functional mobility and to help people function at their optimal state.  This is achieved through the use of chiropractic manipulation, massage therapy, physiotherapy, rehabilitation, and patient education. He believes in promoting wellness through injury prevention and health maintenance.  "I wanted to become a Chiropractor because I enjoy using an active hands-on approach while educating patients on achieving optimal health." His techniques include Cox flexion/distraction, diversified, activator, Gonstead, and Thompson drop technique.
Dr. Bird has been practicing since passing his National and State Boards in 2001. He started his career with Progressive Rehabilitation Center where he worked for 9 years prior to opening his own practice in 2008, Bird Chiropractic. Presently, Dr. Bird has teamed up with Elite Chiropractic.
In his free time, Dr. Bird enjoys playing golf and spending time with his wife DeAnna, and two children Brycen and Addison.
Certifications
National Board of Chiropractors Part I
National Board of Chiropractors Part II
Physiotherapy
National Board of Chiropractors Part III
National Board of Chiropractors Part IV
Ohio State Board of Chiropractors 2001
Ohio Bureau of Workers Compensation
Education
St. Xavier High School, Cincinnati, Ohio
Undergraduate:
Spring Hill College, Mobile, Alabama
Bachelor of Science Biology/Pre-med
Graduate:
The National College of Chiropractic, Lombard, Illinois
Bachelor of Science Human Biology
Doctor of Chiropractic